The Best Date Night Idea: The Home Date Night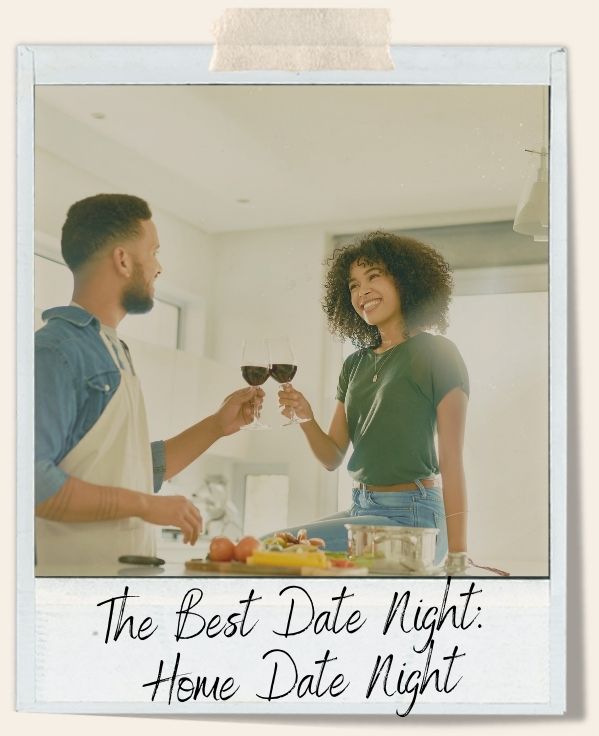 One thing I absolutely LOVE is those date nights where you make reservations at that restaurant that you save up for, get dressed up in your nicest clothes, put on your best shoes, and go out together. For dating couples who are building memories, married couples who do it to get back intimacy into a relationship, or two people trying to figure out "are you really the right one for me?," it's always special to dress to the nines and go somewhere fancy.
Doing activities for a strong relationship are much easier early on for dating couples. But how do you get back intimacy in a relationship once it's fading, or even more importantly, how do you keep your intimacy strong so you don't have to work to get it back in the first place?
People often look for big things to help, as a great relationship is a big deal and worth the effort of doing big things. But you really don't have to have a bucket list journal to check off the big things. In truth, a good relationship is built on the accumulation of the little things.
Activities for a Strong Relationship
If you're looking for activities for a strong relationship, the date night at home is one of our favorites. It's something that we love so much that it's one of the monthly challenges in our journal for couples ~ The Lover's Journal.
Back at the beginning of COVID, I had a birthday and we couldn't go out. To make matters worse, we hadn't had a date night in a long time. We had gotten busy and weeks went by without a night on the town.
There weren't many relationship activities we could do outside of our home. We were in lockdown. So, we made sure to do things we loved, even if we couldn't leave home. 
We journaled together as a couple, we cuddled in bed and watched movies, but we really wanted a great night together, dressed up with great food and great wine. So, we did it the one place we could: at home.
We dressed up in our best clothes like we were going to our favorite, high-end restaurant — and we went nowhere. I made gimlets. We didn't have martini glasses, but we did the best we could. I cooked and popped a really nice bottle of wine. We lit candles and played music. The best part, we didn't have to drive home after having a drink and a bottle of wine.
I wont' tell you what happened after, but I can tell you that twenty steps to the bedroom is better than a half-hour drive after a meal and a few drinks.
The Hottest Date is at Home
Some things you really shouldn't try at home. But the home date night - YOU SHOULD. And you must be as serious with your wardrobe and grooming and make-up as you would if you were going to The French Laundry. Put on fancy shoes or heels, a dress, a suit, or whatever makes you feel fabulous, handsome, or gorgeous. Dress up for the occasion. 
Then eat at home. 
You can do delivery, take-out, or cook. Pop a cork and live it up! If you drink too much, you don't have to worry about getting a cab home.
Journal for Couples
If you're looking for other great ideas for building a better relationship with your partner, The Lover's Journal is a great companion for an amazing relationship. It's a relationship journal with weekly prompts, monthly challenges and inspiring quotes. There are a lot of relationship books for couples that you can read, but a journal that you can do together is something special. If you're looking for activities to do together, check out one of the best relationship books available.